Getting Your MAZDA Ready for Summer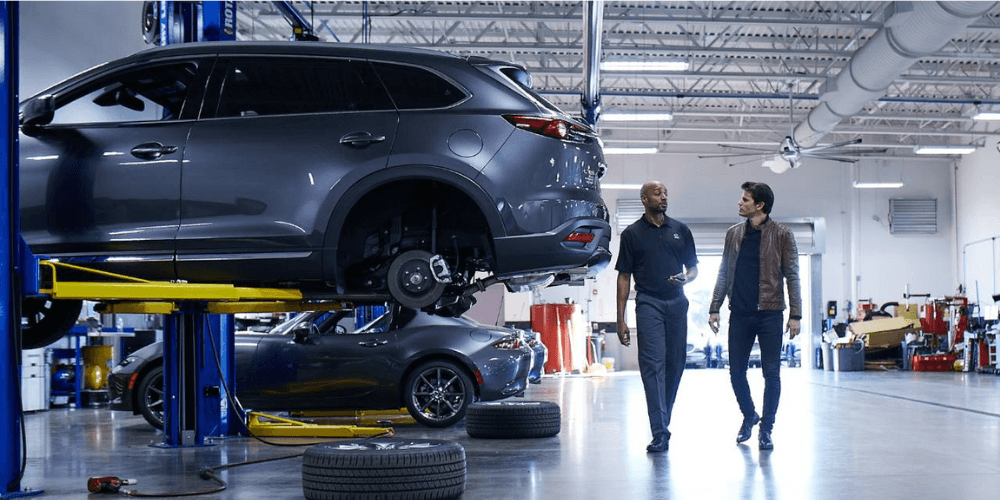 ---
The sun's shining and it's warm out. There's no reason to stay indoors when you can be out and about. But before you go out and soak in the summer fun, let's get your MAZDA checked out! You wouldn't want the heat in Pineville to put this warm season to a halt. From inspecting your car's coolant levels to the AC system, we've put together a list of some services your car needs to get ready for the summer. Better yet, our service center can take care of these inspections when you bring your car to our Alexandria dealership. Learn more below!
Air Conditioning Service
Get your cabin nice and breezy when your AC system is up and running at its finest. Make sure that your compressor is working properly and the freon isn't leaking from your HVAC system. Even if you're used to how hot it can get in Opelousas, a cool cabin will make the drive more enjoyable.
Check Coolant Levels
Your AC system keeps you cool in the summer, and the coolant helps keep your vehicle stay cool during the summer. Coolant should be inspected regularly as low coolant could have your engine overheating, and that's the last thing you want!
Inspect Tires
If you have been driving through areas that salt the roads this past winter, it's possible that the salt will wear down your tires. Additionally, your air pressure typically drops in your tires during cooler weather, so you'll need to make sure that your tires have the proper air pressure and tread for a safe drive. Whether you're ready for a new set of tires or need to switch out to one that's summer-appropriate, turn to our tire center and we can help you with all things tire!
Examine Windshield Wipers & Replace Fluid
On that note, the snow and salt from winter can also wear down your wiper blades. Getting a new set of wiper blades will have you prepared for summer storms. Additionally, top off your wiper fluid with a summer-specific blend to help remove any tar or road debris from your windshield, so you can see your surroundings around Lake Charles.
Detail Your Vehicle
Lastly, the hot summer sun can cause your vehicle's clear coat to deteriorate. To keep your ride looking stylish, get it professionally detailed as it can help protect the paint. You can also buy genuine Mazda accessories to jazz up the look of your vehicle further! Our parts center can offer you suggestions for your Mazda model.
Get Summer Service at Walker Mazda
You might be ready for summer, but is your Mazda? If it isn't yet, bring it over to our dealership and our experienced technicians will take care of the whole checklist and any routine maintenance for you! Just be sure to make an appointment beforehand.